Originally added on 22nd March 2009
Last updated on 3rd April 2009
This brief fourth Moroccan blog post describes some of the first day in the desert.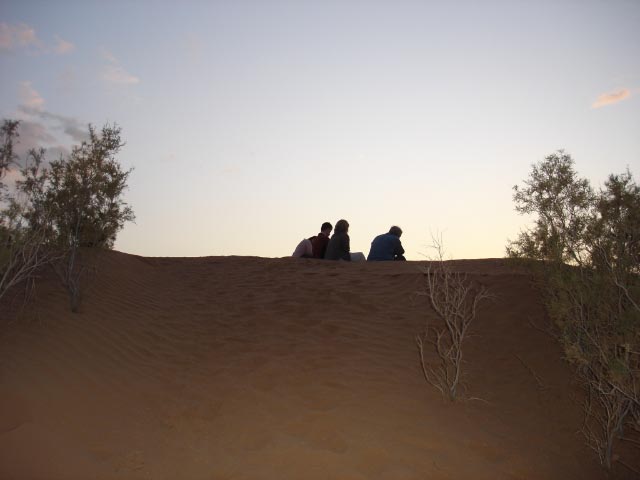 Waking this morning in the encampment ... desert dawn ... a few clouds catching the sunlight ... people slowly emerge from their tents.  Camels wandering.  Packing up gradually.  Breakfast.  Then heading out through scattered tamarisk trees.  We've agreed we'll try walking mostly in silence.  Settling.  Relaxing the body.  Being aware of the surroundings.